MELLON/ MARYLAND 

OPPORTUNITIES
FOR LEADERSHIP DEVELOPMENT
June 6 & June 7, 2023
GRAND FINALE EVENT 

YEAR 1 
UNIVERSITY OF MARYLAND BALTIMORE COUNTY
PRESENTERS
A distinguished scholar of African American literature, Dr. Valerie Smith is the 15th president of Swarthmore College, where her priorities have included strengthening and expanding initiatives focused on diversity, equity, and inclusion; supporting curricular innovation; improving the campus's facilities and infrastructure; ensuring the College fulfills its commitment to achieving carbon neutrality by 2035; and strengthening relationships between the College and the region.
Dr. Gloria D. Thomas joined HERS as President August 31, 2021. As President, Dr. Thomas supports the organization as an entrepreneurial and visionary leader responsible for enhancing the reputation of HERS and building strategic relationships to grow and advance the organization and the community of women it seeks to serve.  
Dr. Thomas has 20+ years of experience in the area of women's leadership development that includes time at the University of North Carolina, University of Michigan, as well as the American Council on Education (ACE).
A member of IM since 2014, Keight brings diverse experience in nonprofit and higher education organizations to her practice. She has worked on several presidential searches, including Spelman College, Hamilton College, Converse College, Duke University, Johnson C. Smith University, and Elizabeth City State University. Additionally, she has played a key role on several student affairs searches at The Ohio State University, Washington University in St. Louis, Princeton, MIT, and Cornell.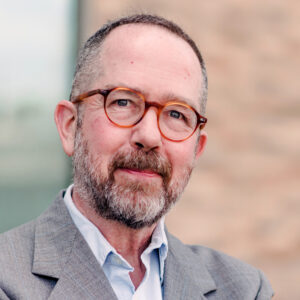 Timothy Nohe is an artist, composer and university educator engaging traditional and electronic media in civic life and public places. His work is focused upon sustainability and place, and musical and video works for dance and performance. He was a 2021-2022 Fellow of the American Council on Education, with a placement at Franklin and Marshall College. He currently serves as a Leader-in-Residence for the Mellon Foundation funded MOLD program, mentoring rising faculty of color and women at University of Maryland, Morgan State University and UMBC. 
Nohe has presented his work at national and international venues: Louvre Museum, Centre Pompidou; ISEA: Paris and the Baltic Sea; Ars Electronica, Linz; the Danish Institute of Electro-Acoustic Music; Museu da Imagem e do Som, São Paulo; the Centre for Contemporary Arts, Glasgow; the Irish Museum of Modern Art, the Museum of Contemporary Art, Sydney; Fed Square, Melbourne; the Smithsonian Institution; The National Aquarium; and The Museum of Jewish Heritage, New York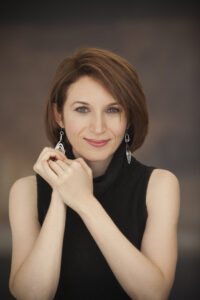 Dr. Tatiana Mann is a passionate advocate for the arts & music education. A classical pianist and professor of piano, Tatiana has performed and taught throughout the US and in Europe. As an arts administrator with more than 20 years of experience, Dr. Mann was the founding executive director of the Wildwood Academy for Music and the Arts (WAMA) in Little Rock, AR – a summer program that provides arts and music instruction, with a focus on children with limited opportunities. In 2021 she founded and served as the President of the  registered chapter of American Association of University Professors (AAUP), advocating for freedom of speech on behalf of her colleagues in TX.